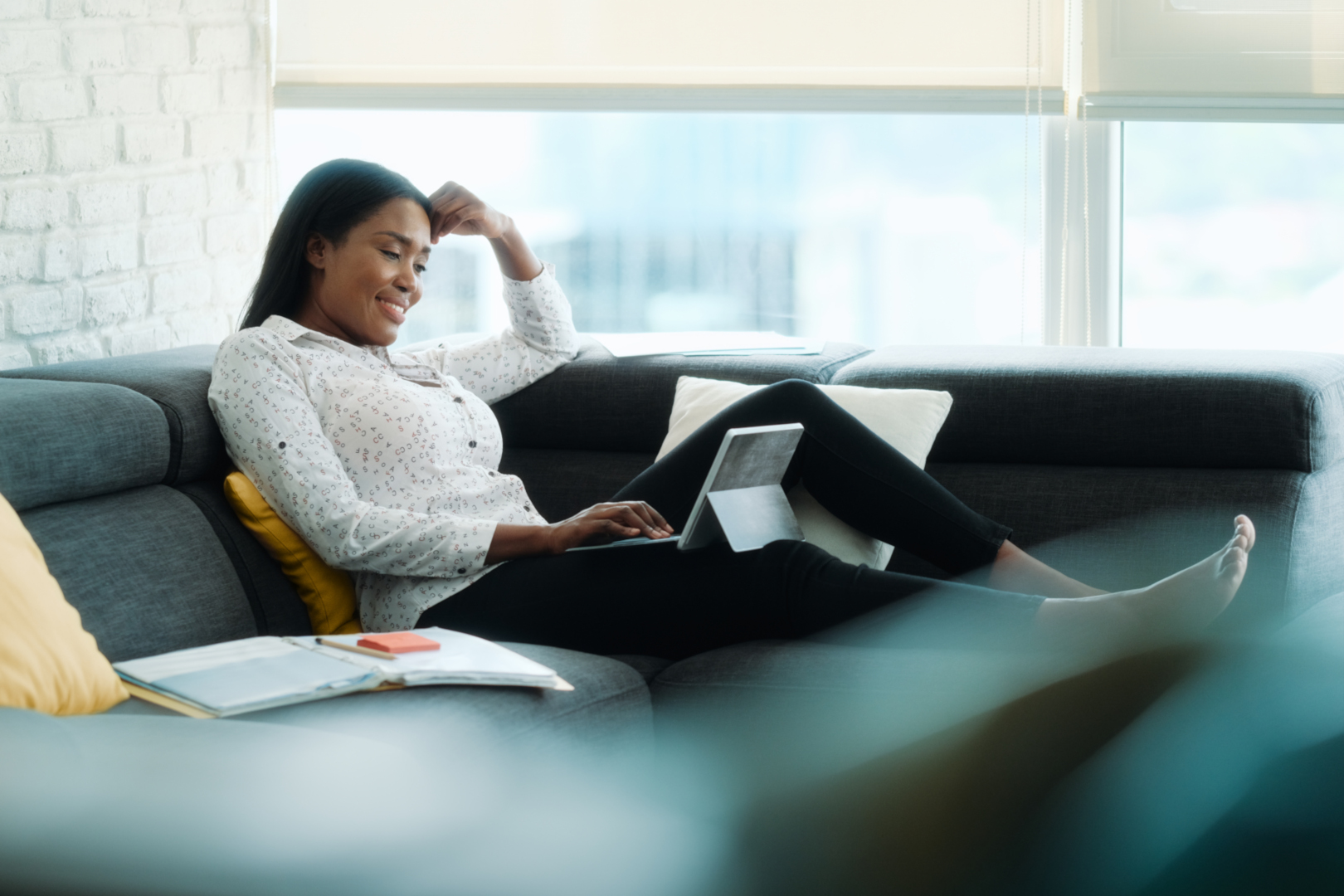 In these trying and uncertain times, millions of us are working from home for the first time. For some, it's a welcome change—though we all wish the circumstances were different. For others, our structure and routines are all out of whack, which can make the transition difficult.
To help make things a little easier for businesses and their employees alike, we put together some services and tools that can help make remote working a lot easier on everyone.
Messaging & Meeting Software
Communication is key for any business, and that's especially important for remote work. In the office, your team can work and collaborate together in person, but that's not the case when they're working from home. You can have everyone on the same page and keep collaboration flowing with these communication apps.
Slack
When it comes to instant messaging, few apps have as much to offer as Slack. Available on all desktop and mobile operating systems, Slack allows for group and private messaging, file sharing, video conferencing and integration with thousands of 3rd-party apps.
With group messaging, admins can create open workspaces for the whole team or focused, invite-only channels for specific subgroups. You can even set up shared channels to communicate, collaborate and share files with organizations outside of your own—like your clients or vendors.
Microsoft Teams
An alternative to Slack, Teams works with Microsoft Office 365 productivity suite and provides several messaging and collaboration tools. Teams is an evolution of and successor to Microsoft Skype for Business. It offers persistent workplace chat—with group channels and direct messaging—video conferencing, file sharing and collaboration, and integration with 3rd-party software and applications.
Zoom
Meetings are still vital for remote work. When it comes to long-form discussion as a team, the next best thing to an in-person meeting is an online meeting or video conference. With chat and screen sharing functions built into the conferences, Zoom is great for getting the team together to plan, discuss, demonstrate, collaborate or just check in. With mobile and desktop apps, your team can join in on the conference from anywhere.
Zoom's free basic meeting plan allows for an unlimited number of meetings with up to 100 video participants and a 40-minute limit per meeting. Pro, Business and Enterprise plans are available that allow for more participants (up to 1,000) and offer more features .
GoToMeeting
Another online meeting platform, GoToMeeting offers similar features to Zoom. GoToMeeting offers video, VoIP and mobile conferencing, chat, and desktop sharing to get the most out of every meeting. Mobile and desktop apps allow your team to join meetings whether they're at home or on the go.
GoToMeeting does not have a free version, but its basic plan starts at $14 per month (or $12/month billed annually) and allows for up to 150 participants per meeting with no time limit on meetings. Business and Enterprise plans allow for more participants and offer more features.
Remote Office Tools
Being away from your office doesn't mean you can't have access to the things you need most. For most of us, our computers, phones and mobile devices are essential for getting work done no matter where we are. With these remote office tools, you can have all your most important tools and applications with you wherever you are.
MAXcloud RDP
Cloud computing and virtual desktop services have become increasingly popular over the past several years—and for good reason. These services give businesses unprecedented flexibility when it comes to providing computers for their team, and they allow users to remotely access their desktop—including their work software and files—on any computer with the appropriate configurations.
MAXcloud is one such virtual desktop-as-a-service (DaaS) that provides everything you need in one comprehensive package. Developed and managed by CompuCorp, MAXcloud gives businesses and their users the software and security they need to get the job done from anywhere.
With MAXcloud, you get all of these benefits:
A fully licensed subscription to Microsoft Office 2016 productivity suite for each virtual desktop
Semantic Endpoint Protection (SEP) Cloud to keep your network safe from hackers and malware and give you comprehensive device management tools
Barracuda Networks email security and encryption
Remote desktop support and troubleshooting
Full PCI and HIPAA compliance for those in the e-commerce and healthcare industries
DigiFone VoIP
When it comes to phone communication, nothing beats the quality, reliability and flexibility of Voice Over Internet Protocol (VoIP) service. Since VoIP works over the internet, you're no longer tethered to your desk with landline service.
DigiFone VoIP service lets your business' phone number and extensions follow your users wherever they go. You can make and receive calls from desktop VoIP phones, analog phones with ATA or VoIP Gateways, mobile devices with a VoIP app or laptop and desktop computers via softphone. All of these require an active internet connection to make and receive calls.
No matter what device you use, you can still be reached by the same VoIP number and extension used to reach you at the office, and your outbound calls will still come from your same VoIP number. Simply put, DigiFone VoIP offers a seamless transition between office and remote work.
MAXtech Is Always Here to Help
We're all here to weather the storm together, and we know we'll get through it. When it comes to getting your home office together, MAXtech is here to help you with anything you need. If you're interested in MAXcloud or DigiFone service, contact us here for MAXcloud, or here for DigiFone.