Windows 11 Rollout
Beginning October 5th, Microsoft will begin rolling out Windows 11, its first new operating system in 6 years. Windows 11 will roll out in phases, which means it will automatically push the update out to smallish batches of user machines at a time.
Microsoft will be testing how Windows 11 performs on different PCs with varying specs, and they'll be sending out push notifications directly to your machine once your PC has been tested and approved for Windows 11.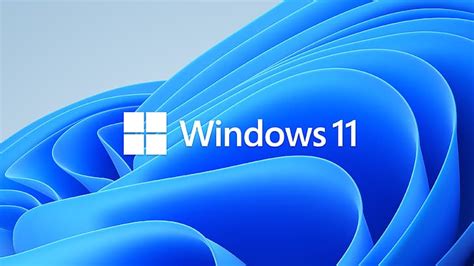 If you want to wait for Windows 11 to come to you once October 5th hits, you can check your device's eligibility by using their PC Health Check app or checking under the Windows Updates tab of your PC settings menu. 
What's New
This is Microsoft's first major Windows redesign in quite some time. Even Windows 10 wasn't a huge redesign over its predecessor, Windows 8. Not this time though. Windows 11 is all new.
New Redesign
So Windows 11 is bringing big changes. Let's take a look at the superficial changes to its design and layout:
The biggest change you'll notice is the taskbar and start menus, which, according to the Microsoft Design team, are focused around a calming, efficient, user-friendly experience.
With the taskbar and start menu moved to the middle of the bottom of the screen—reminiscent of MacOS's longtime layout—users should find it easier to locate and switch between programs.
The start menu too is less busy. Where the Windows 10 start menu is slightly overwhelming with its tiles (which itself was a huge improvement over Windows 8's full-screen nonsense), Windows 11 is more organized and straightforward.
New Features
Android Apps & Widgets
A feature that Windows users have been clamoring over for years is the ability to integrate Android apps to their PC, much like how iOS and macOS have near-seamless integration between mobile and computer apps.
Multiple customizable desktops for personal, work, or school
Multiple desktops allow you to customize unique workspaces depending on what you're doing. These multiple desktops allow you to separate your personal use and your work use, whether you're a working professional or a student.
For example, on your personal desktop, you can have a web browser open with your favorite sites already loaded along with your most-used apps ready to go, and you can customize the theme, colors, and desktop wallpaper. At the same time on your work desktop, you can have all your work tools open and ready to go.
Snap layouts (multiple windows layout configs)
To go along with the new desktops, snap layouts allow you to easily multiple open windows in a variety of neatly arranged layouts. If you work with lots of windows and programs open, snap layouts are a dream for viewing multiple at once.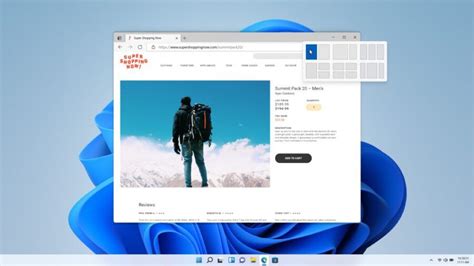 How Windows 11 Helps Your Business
Easy rollout and management for IT
Microsoft made Windows 11 as easy as it could for IT managers and support staff. Since they're the ones usually standing in the way of a business adopting a new OS (or a new anything technological, for that matter), Microsoft smartly aimed to appease them first.
Microsoft has made it clear that Windows 11 will mirror Windows 10 in how IT manages its systems today. IT departments shouldn't have to make many if any adjustments to the way they do things once everything is deployed.
Better security
Again aiming to please the IT crowd, Windows 11 has put an emphasis on security, stating this OS will be a zero-trust platform. That means every single user on any network, no matter the network, must be fully authenticated and verified. A zero-trust platform assumes nothing is secure, and thus works to secure your network and systems from the foundation up.
A new and improved Microsoft Teams
The meteoric rise in remote work this past year has pushed team communication and collaboration software to the forefront. Microsoft Teams is now a cinch to use and can even be used on any OS, including Mac, iOS, Android, and of course Windows PCs.
The benefits of Hybrid Work
Microsoft has been pushing hybrid work as a game-changing workflow made necessary by the pandemic over the course of the last year and a half. With Microsoft Azure cloud computing and the Office 365 productivity suite, hybrid workers can be productive from anywhere seamlessly, just as they would at their desks.
System Requirements
These are the absolute bare-minimum specs that a PC needs to run Windows 11. If you're unsure if your PC meets these requirements, use Microsoft's Health Check app here or check under Windows Updates in your settings.
You can also wait for Microsoft to notify you via a push notification to your PC. If you receive the push notification, it means Microsoft has tested and approved your particular PC model to run Windows 11 without issue.
Just to be sure, check out this table of system requirements for both Windows 11 and Windows 10:
| | | |
| --- | --- | --- |
| System Requirements | Windows 11 | Windows 10 |
| Processor | 1 gigahertz (GHz) or faster with 2 or more cores on a compatible 64-bit processor* or System on a Chip (SoC). | 1 gigahertz (GHz) or faster processor or CSystem on a Chip (SoC). |
| Memory | 4 GB RAM | 1 GB RAM for 32-bit OS or 2 GB RAM for 64-bit OS |
| Storage | 64 GB or larger storage device | 16 GB for 32-bit OS / 32 GB for 64-bit OS |
| Graphics card | DirectX 12 compatible graphics or later with a WDDM 2.x driver | DirectX 9 or later with WDDM 1.0 driver |
| Display | >9" with HD Resolution (720p), 8 bits per color channel. | 800×600 |
| Internet connection | Internet connectivity is necessary to perform updates & download and use some features. | Internet connectivity is necessary to perform updates & download and use some features. |
| OS version | Latest Windows 10 | Windows 7 SP1 or Windows 8.1 Update |
You can see here that the requirements for Windows 11 are considerably higher than for Windows 10. Windows 11 requirements are quite pedestrian for any computer released in the last several years, so those will have no trouble running the new OS. 
However, older lower-end models that struggle with Windows 10 will buckle under the weight of Windows 11. It's doubtful these machines will even pass Microsoft's test and receive the update notification, but if you're running on an older computer, check your computer's specs and compare them to the table above.
You'll find your computer's specs by clicking the Start menu and then clicking on Settings (the gear icon). Within the settings, click on System, then scroll down and click on About.
MAXtech Is Always Here to Help
We know that big technology changes like these can be daunting. Moving your whole workforce to a completely new operating system is no easy feat. That's why we're always here for you to answer questions and help wherever we can.
If you have any questions about the Windows 11 rollout, please don't hesitate to contact us. We'll go over everything and walk you through the process to determine if Windows 11 is right for you.
Call us at 614-401-8800 or contact us online here.